Introduction
Does the word Airtable sound familiar? If it doesn't yet, it will soon. More than just a simple spreadsheet, Airtable is a powerful organizational software that allows businesses to organize their workflows and the critical data that go with them in one place for an entire team or department.
With Airtable, operators are able to organize virtually any system, workflow, or project within an app they build themselves (not unlike how they'd build a spreadsheet), and the best part is that they can do this without ever learning to code.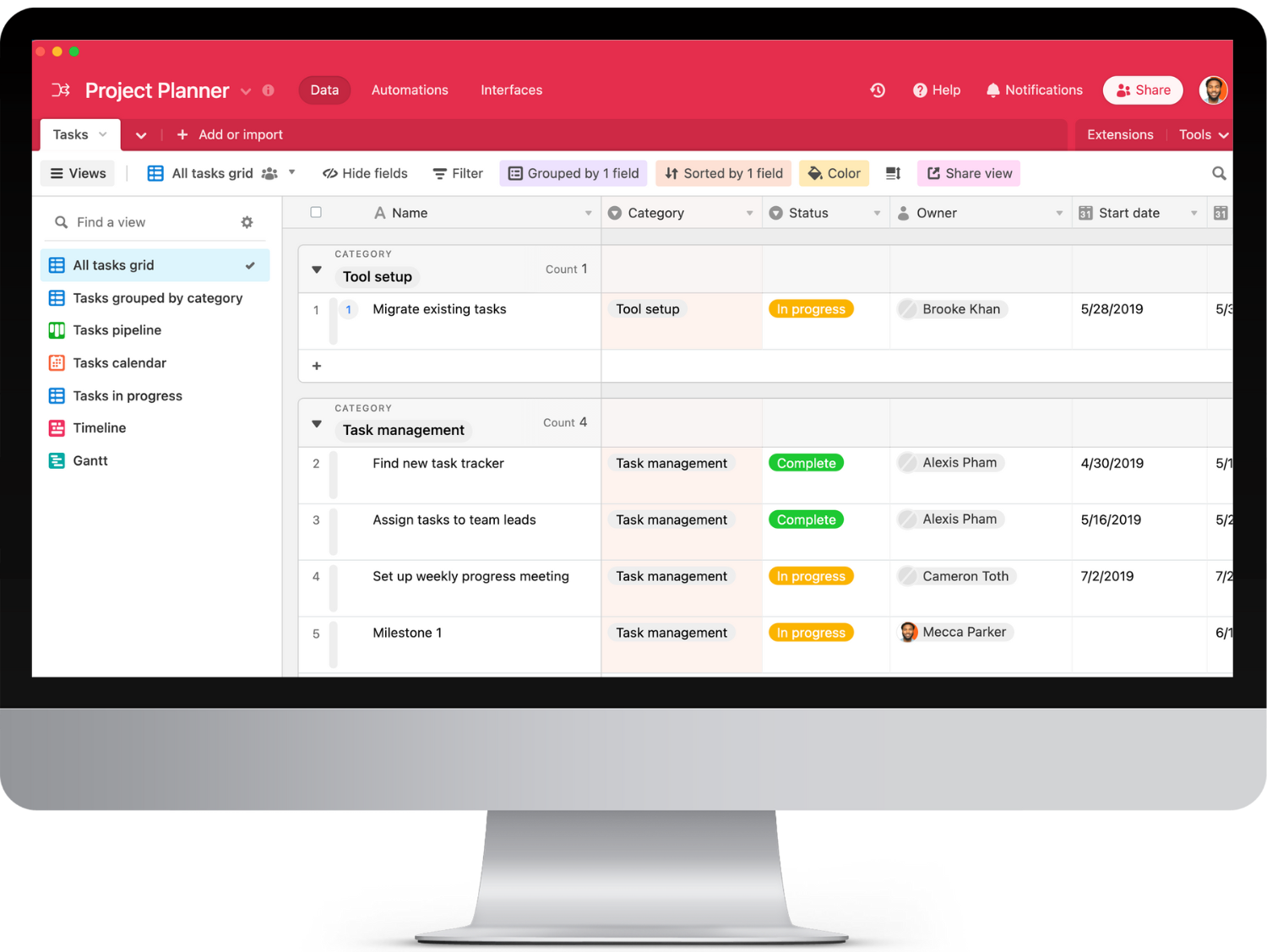 Main Features of Airtable
Airtable offers many features to business users. Its beautiful user interface simplifies working with extensive volumes of data and rich features like automation and integration enable the average person to transform bland data into a robust business application.
For example, that clunky spreadsheet that has been serving as the homebase for your team's day-to-day projects could be turned into a true, bespoke operations management system with just a few clicks. Sounds terrific, doesn't it?
And that's just the tip of the iceberg. Let's take a deeper look into the Platform.
Customizable Interface
Spreadsheets have become a ubiquitous tool in modern businesses due to their ease of customization. Thanks to Airtable's familiar spreadsheet-like user interface, users with prior expertise with programs like Excel are finding it simple to adapt to structuring their workflows in apps they build themselves. There's no need to call a developer every time your system needs to evolve – you can do it yourself.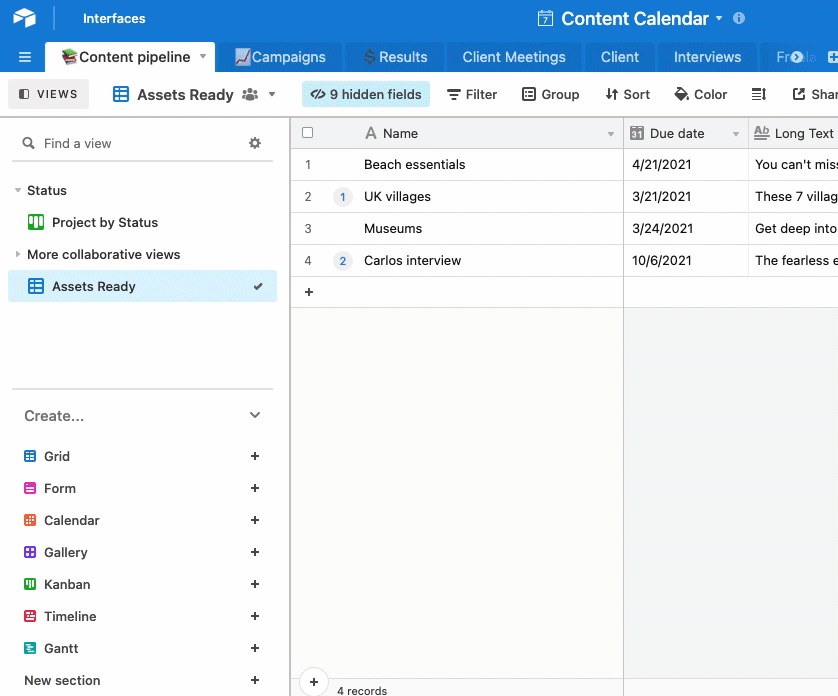 Built-In Collaboration
Strong collaboration features like mentions and tagging help team members to find and share pertinent data with each other, track work, and connect multiple workstreams. Teams can define different levels of access to data and communicate to each other from within one platform.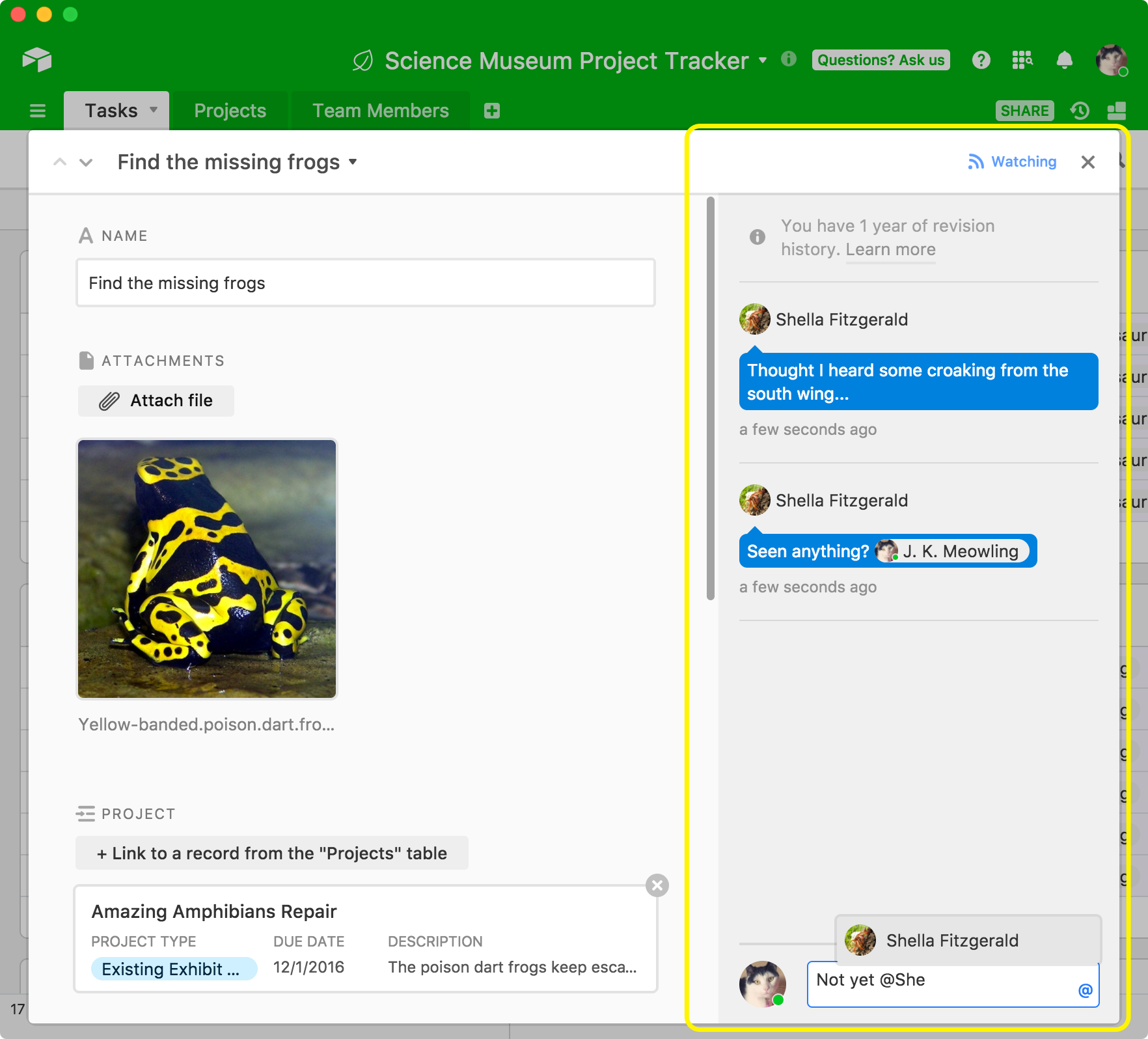 Brilliant Visualizations
Users can see and manipulate their data in more useful ways than a traditional spreadsheet grid can thanks to a unique feature called Views. Try viewing your data in a Kanban Board, Calendar, Form, Gallery, Timeline, or Gantt View. Or let your imagination loose and build your own user interface on top of your data with Airtable Interfaces.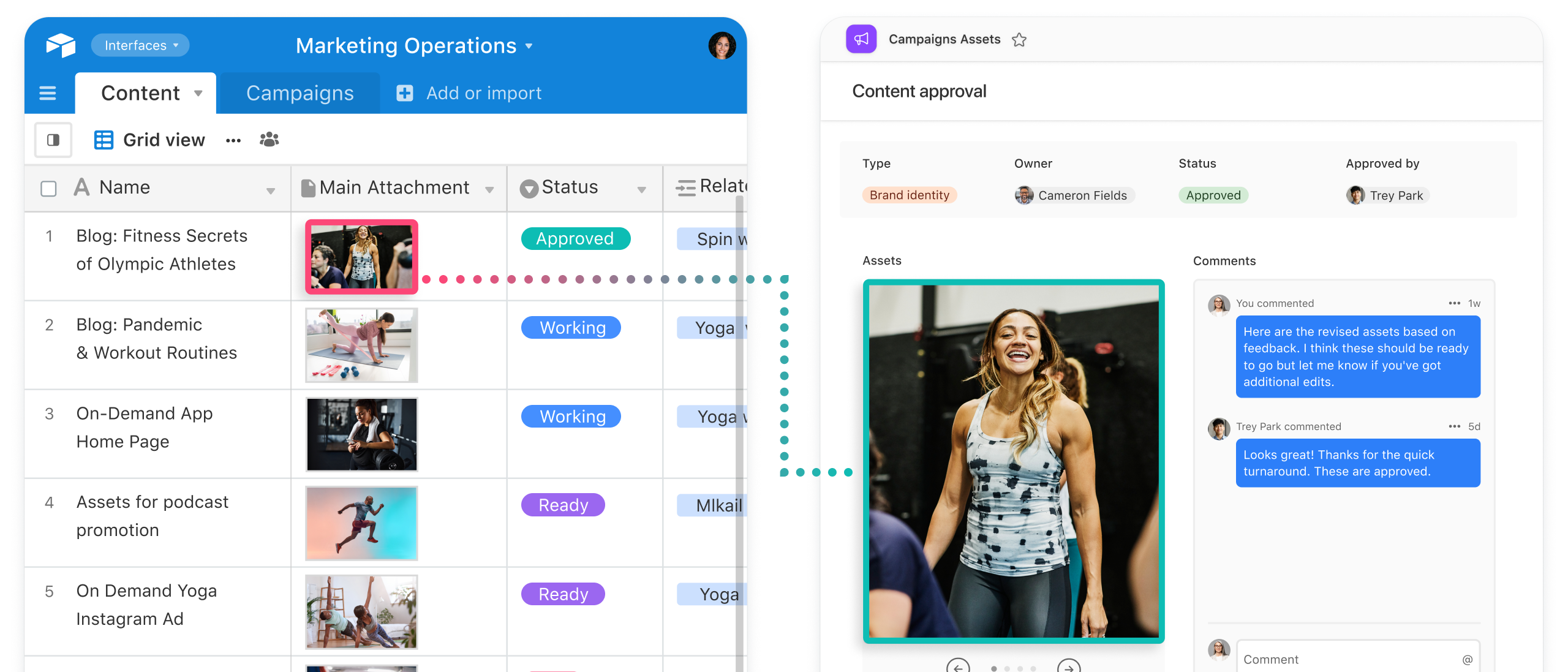 Trustworthy Automation
Airtable Automations streamline time-draining, repetitive tasks. You and your team can optimize processes and save time by automating customized workflows. Determine the conditions that need to be met to trigger the automation then set the actions that should be followed as your data changes.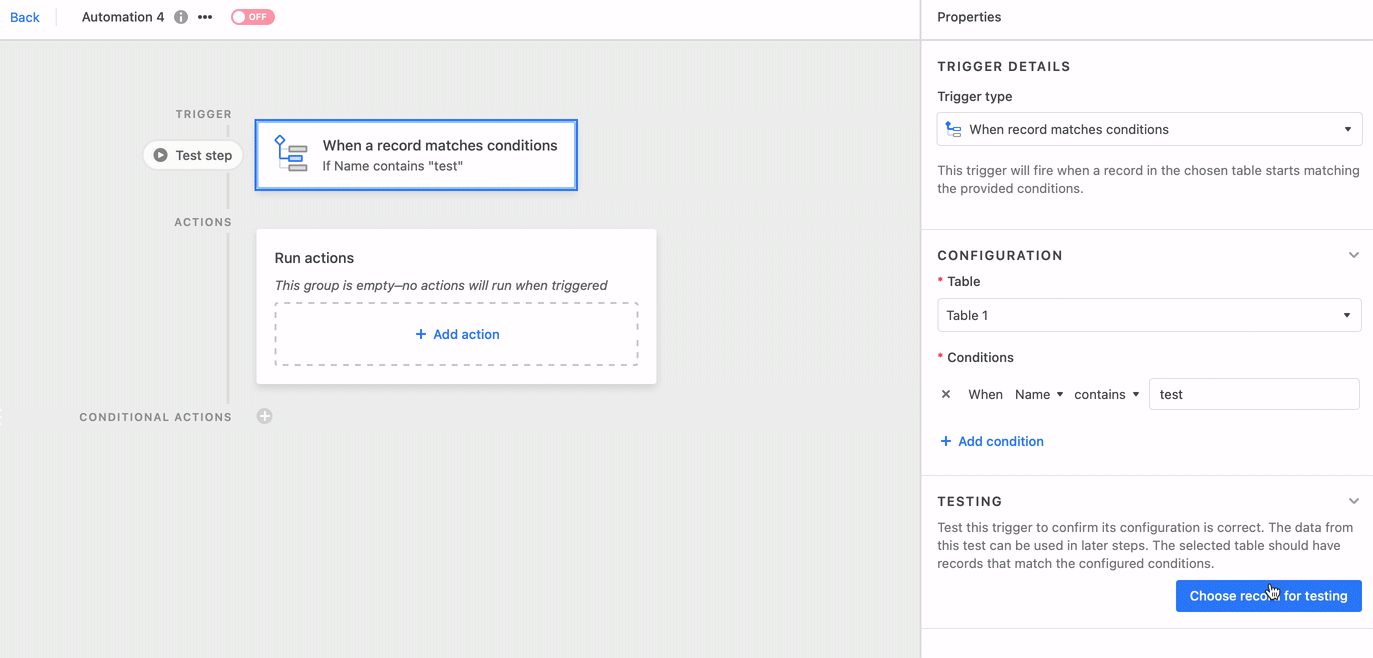 External Integrations
Connect the multiple software tools you already have in use today through Airtable. Sync your Airtable calendar data automatically to Outlook or send a Slack message when your project enters a certain status. Airtable can be connected to thousands of the most popular work apps through its native integrations or third-party automation tools like Integromat and Zapier. The possibilities are endless.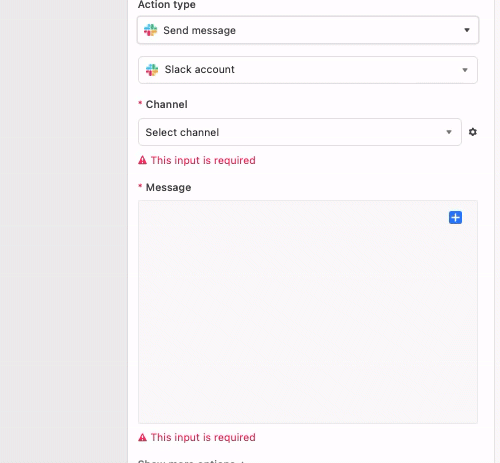 The Business Case for Switching to Airtable
It's no secret that data storage, organization, and security is no longer optional – it is a critical element of every 21st century business in today's times. As you may have witnessed firsthand, there are usually two extremes when it comes to how businesses store this data: in finicky, error-prone spreadsheets or in inflexible, difficult-to-access database softwares that require a development team's expertise.
In contrast, Airtable serves as the happy medium – it allows business teams to easily create, manage, and collaborate on their own databases with only a few clicks while still maintaining data integrity and eliminating the requirement for coding altogether. This results in a number of desirable benefits to businesses which we describe below.
Incomparably Inexpensive
Databases and custom software require a developer's hands to build which can incur significant five and six-figure costs over a span of months or years. Not to mention, additional costs and time for any modifications that need to be made down the line. Airtable databases and applications can be built and changed by business users themselves without developer intervention, significantly reducing expenses. When needed, Airtable consultants and developers can be hired at a lower cost due to the speed at which they can work compared to traditional software developers.
Easy Data Retrieval
Most business experts struggle to adopt databases due to the technical necessity to learn and comprehend SQL (Structured Query Language) for extracting and reading data. Their alternative is often a spreadsheet in Excel or Google Sheets. Airtable is a user-friendly alternative that boasts an intuitive user interface that simplifies analysis and querying with advanced visualization, filtering, and searching capabilities, all which can be built and modified without coding.
Uninterrupted Connectivity
The Airtable platform includes a robust API and built-in connections for many well-known apps like Google Drive, Outlook, Slack, Salesforce, and Microsoft Teams. Users can seamlessly transfer real-time data back and forth between third-party applications and Airtable using these integrations, turning Airtable into the hub through which multiple business units intersect. This creates a centralized source-of-truth for your business units to reference at any given time.
Next-Level Efficiency
Key to improving efficiency is the standardization of internal processes using a system that is uniquely designed to structure and accelerate each step of your workflow. This makes it clear for workers what to do next and for supervisors to keep teams accountable. With Airtable, businesses can build custom tools that organize the information interdependent teams need to do their jobs, ultimately speeding up project timelines. Automation and integration only enhance this evolution.
Example Use Cases of Airtable
Airtable is a tool that can be used to build nearly any kind of system. Here are some practical use cases to help you understand where Airtable can help your business.
Project Management

Operations Management

Enterprise Resource Planning (ERP)

Basic Customer Relationship Management (CRM)

Sales Pipeline Management

Marketing Campaign Management

Product Inventory Management

Software Development Lifecycle Management

Procurement
Where to Go From Here
You now have a fair understanding of Airtable's capabilities and how non-technical business users can use Airtable to streamline their processes. If you haven't already, try Airtable out yourself and see what you think firsthand.
We've put together a Free Airtable for Beginners training course to help you get familiar with the platform. You can get a copy of it at no cost via this link.
Drop us a line to discuss how you can transform your business with Airtable today.